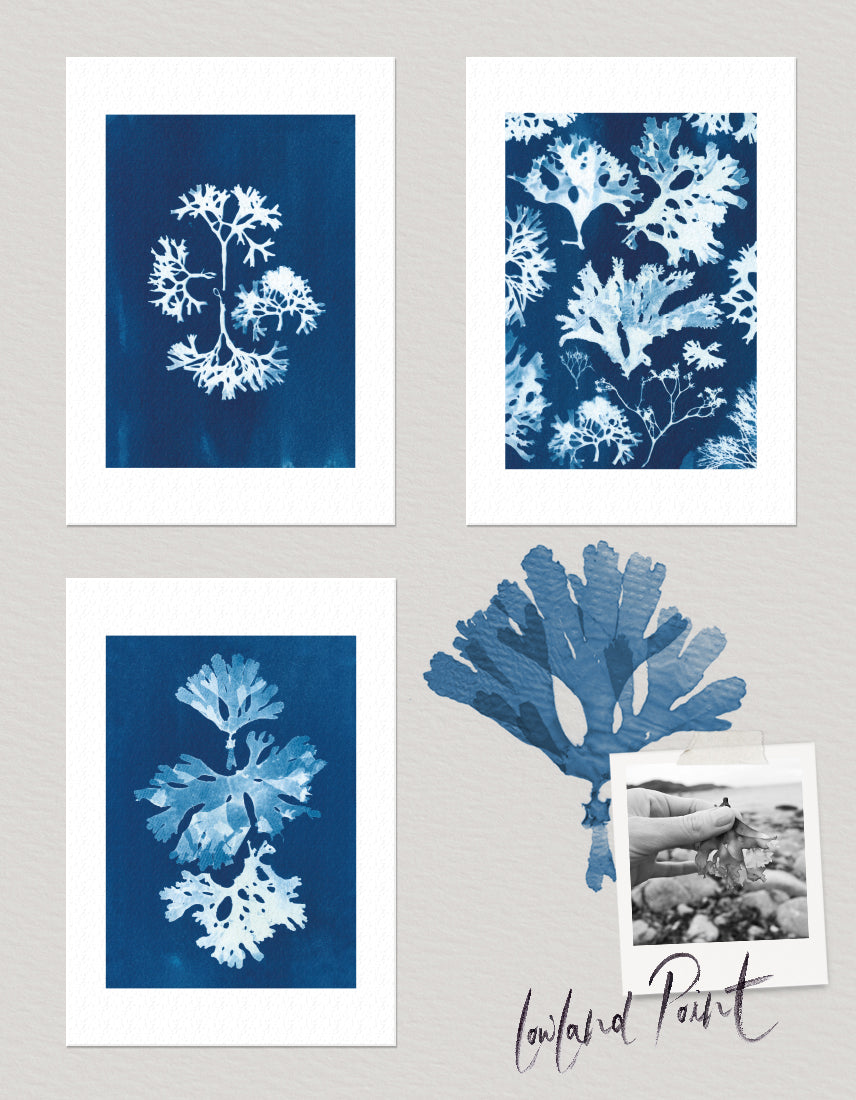 Paper Birch
Set of 3 Seaweed Cyanotype Art Prints A5
$19.00 USD
A set of 3 wall art prints featuring sun-printed seaweed cyanotypes. Each print is A5 (148 x 210 mm) in size.
DETAILS
Day originally made: 09/07/2019
Plants used: Seaweed: Dulse, Berry Wart Cress, Irish Moss, Serrated Wrack
Plant origin: Lowland Point, Cornwall
Art prints have been professionally re-printed from original sun-printed cyanotypes, onto quality textured stock at 300gsm. Prints are carefully packaged and placed within a protective envelope for sending. 
Please note these prints arrive unframed.
View more from our seaweed cyanotype prints collection