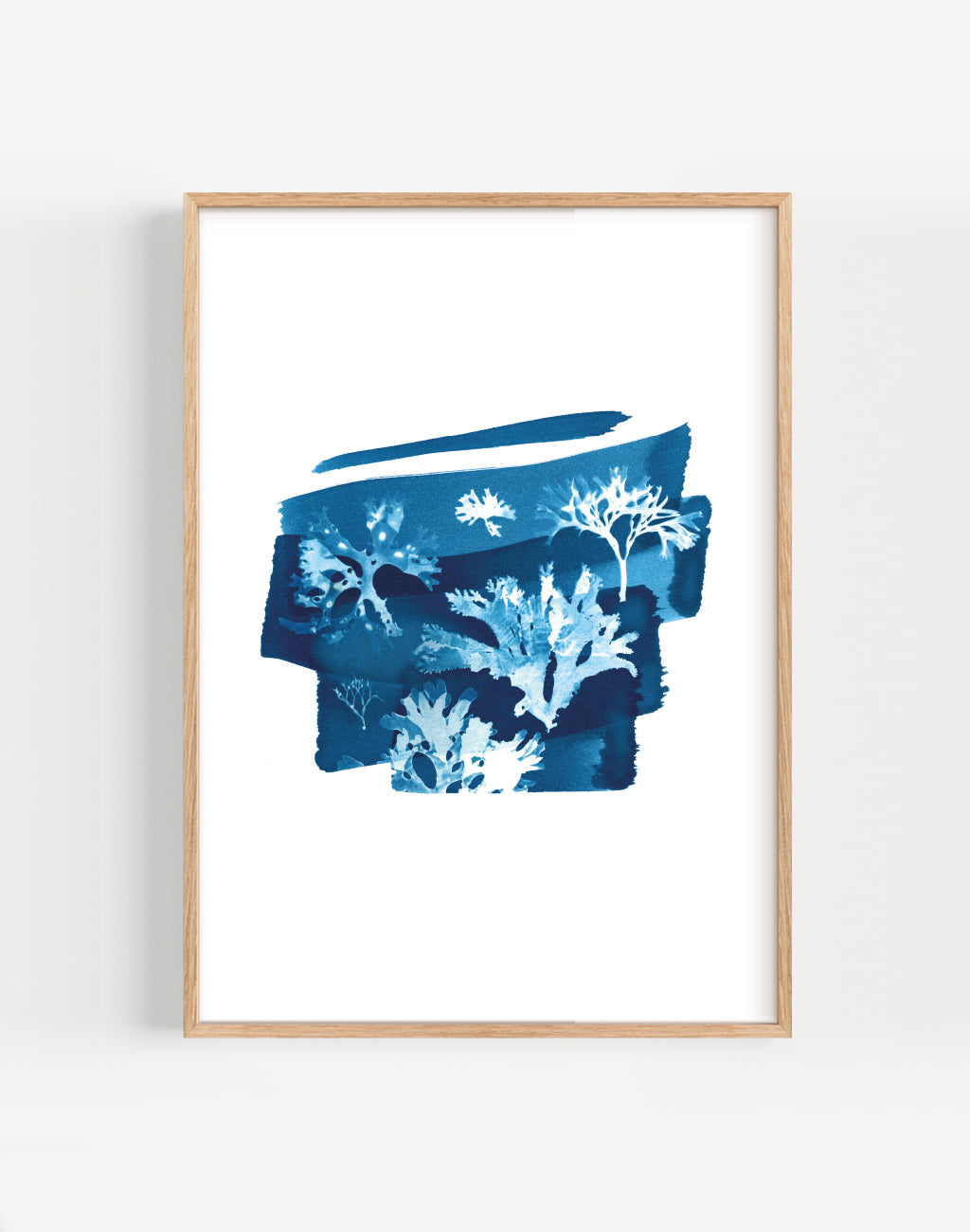 Paper Birch
Seaweed Cyanotype Print, Tideline Mark IV
$26.00 USD
Seaweed Cyanotype Print, Tideline Mark IV
A beautiful seaweed art print featuring pieces of seaweed found on the shoreline in Cornwall. This print has been professionally re-printed from an original sun-printed cyanotype, onto quality FSC paper at 300gsm. It's name and date of original exposure will be hand signed on the back.
All art prints are carefully packaged with a recycled backing board and placed within a protective envelope for sending. 
Please note this print arrives unframed.
DETAILS
Date of original cyanotype: 01/08/2019
Seaweed used: Seaweed mix
Seaweed origin: Lowland Point, Cornwall

View more from our seaweed cyanotype prints collection