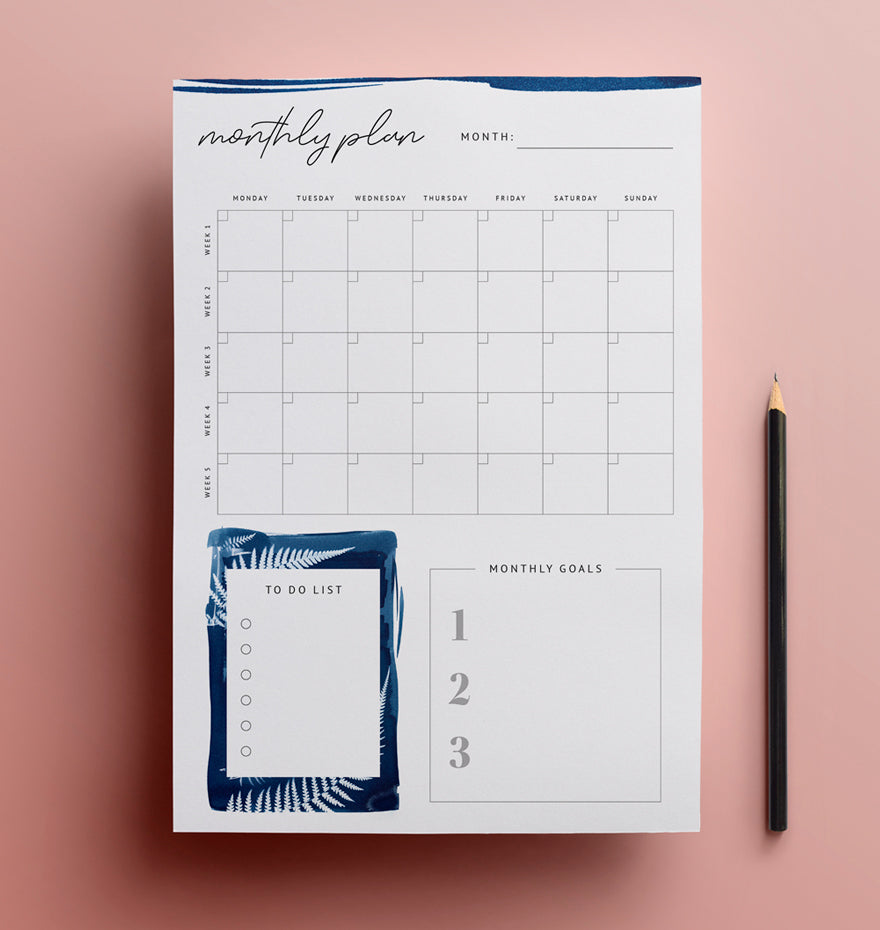 Printables
Monthly Planner
$2.00 USD
Plan your schedule and goals with a printable, monthly planner that makes you feel inspired as well as productive. Included is a portrait AND landscape format for the planner, giving you options when it comes to prioritising content.

Designed at A4, ready to print PDF.
Suggestions of where to use it:
on the wall in your studio
in the front of your sketchbook
somewhere you'll see it first thing in the morning
or somewhere you'll see it before you leave the house each day
You'll receive a direct download to a PDF after checkout, and an emailed link.
Designs are Copyright © Paper Birch and must not be re-distributed, re-sold or used commercially.